Watch the Free Master Class Below!
(If you don't have time to watch the whole class, bookmark this page and come back to it later! It will pick up where you left off!)

WHAT IS EFFORTLESS MANIFESTATION?
Create AUTOMATIC success and abundance in any area of your life without frustration, stress, wasted time and "efforting."
Effortless Manifestation is the result of rewriting your internal programs so you are AUTOMATICALLY DRIVEN towards successful outcomes.
This EMPOWERS you to have COMPLETE control over the way your life unfolds.
With Effortless Manifestation, you learn how to get into the operating system of YOU to effectively give your brain the proper instructions that create CHANGE at a CORE level, producing POSITIVE outcomes, OVER and OVER again.
You can do this by HARDWIRING in new programs to create LASTING and PERMANENT change!
Learning how to rewrite the old, outdated programs in your subconscious mind is the KEY to positive, automatic, lifetime results.
"We can only see and create what we are programmed to see and create."
Limited on time?
You can click here to watch the video on YouTube - Fast forward, Pause and Rewind!
(Helpful Hint: The exercise starts at: 37:30)
Your Instructor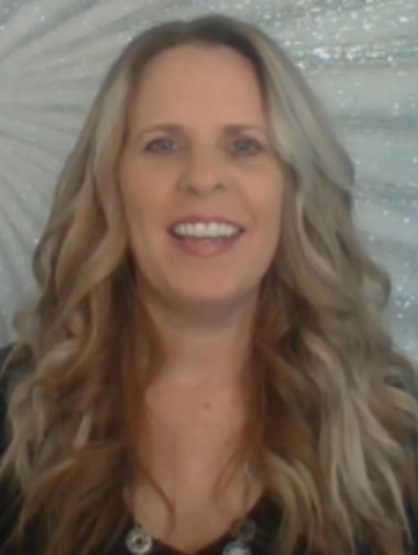 Hi! My name is Jessica Connor and I'm the creator of the Your Youniverse Youtube Channel. I am thrilled and grateful for the number of people who are working to expand their consciousness!
My personal journey has led me to delve deep into studying the science of the mind, the law of attraction, quantum physics, NLP, metaphysics, the science of success, energy healing, universal laws, meditation and so many other wonderful modalities of healing. I hold a Ph.D. in Philosophy with a practitioner's license to counsel and a specialty in holistic life coaching. I am also an ordained minister of the Metaphysical Ministry. As a maid-turned-doctor, I personally learned from experience how to take conscious control of my mind and, in turn, change my life in very drastic and abundant ways!
The single biggest question I get is this: "Do you offer private coaching?" I used to. However, I've made the decision to dedicate my working time to making my techniques and processes easily accessible to everyone. And I did this so you don't have to put in all the work I did to figure out how to create success in your life! My intention is to reach the largest audience possible with this information, make it an easy process and provide it in an affordable way!

My goal is to serve and assist those who are in need of a life change, and I look forward to continually encouraging you, educating you and reminding you of the CREATOR you are!

Namaste!
Jessica